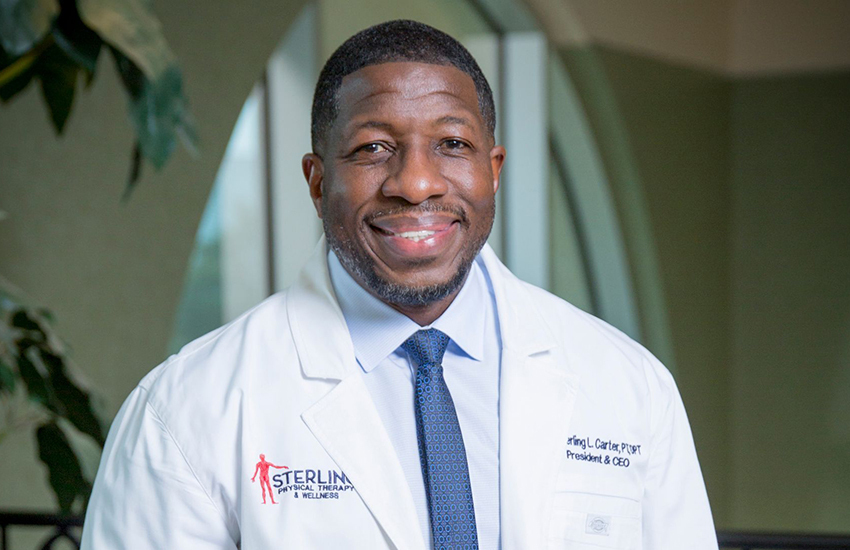 Dr. Carter has practiced as a professional physical therapist for more than 20 years and is considered an expert in the field. Dr. Carter teaches continuing education courses and serves as a contributing author for numerous journals and publications. He has also written over 50 different blogs and shares a wealth of educational material on the Sterling Physical Therapy YouTube channel, where he reaches thousands of viewers daily. Dr. Carter is also a successful entrepreneur, having founded Sterling Physical Therapy & Wellness, Sterling Physical Therapy & Wellness of OakBend Medical Center, and SPTW Transportation Services, LLC.
A graduate of Langston University, Dr. Carter earned bachelor's degrees in biology and physical therapy and received his master's in physical therapy with a focus in orthopedics from Texas Woman's University before obtaining a doctorate in physical therapy from Simmons College. He is also a Certified Strength and Conditioning Specialist (CSCS) and a graduate of the esteemed Fort Bend Leadership Forum.
Dr. Carter is a decorated Army Veteran of more than 25 years who served in various leadership roles, including executive officer of an Army Hospital unit responsible for the well-being of 350 soldiers. Major Carter received two Army Commendation Medals, two Army Achievement Metals, the Saudi Arabia Service Medal, and the Combat Medic Badge. He graduated from the Commanders and General's Staff College. Dr. Carter is a well-known speaker in the Houston community and has been featured in numerous publications. He has received numerous awards, including Langston University Alumnus of the Year, Fort Bend Business Journal's Top 40 under 40, and the Willowridge High School Hall of Fame.

Back To The Team