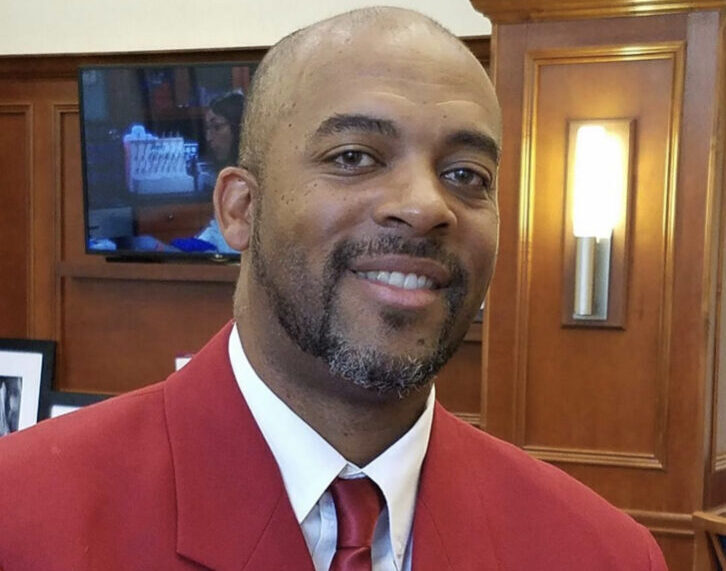 My name is Bobby X. Fryer, Jr. I'm originally from Augusta, Georgia but grew up in Marietta, Georgia where I graduated from Sprayberry High School in 1988. After high school, I attended West Georgia College majoring in Mass Communication and completed my college education at the University of Georgia in 1994 with a Bachelors degree in Journalism.
While attending West Georgia College, I became a member of Kappa Alpha Psi Fraternity Inc in the Spring of 1989. In 1990, I enlisted in the United States Army Reserves as a Chemical Operations Specialist and received my Honorable discharge in 1998.
I married my college sweetheart, Nicole Neysmith, in 1996 and we have 3 children: Jade, Jalen, and Jared. My wife is a Fall 1995 initiate of Delta Sigma Theta Sorority Inc at Georgia State University where she completed her Bachelor's degree in Business in 1996. Our daughter Jade, is a 2018 initiate of Delta Sigma Theta Sorority Inc at Florida A&M University where she graduated Summa Cum Laude in 2021. Our son Jalen, is currently a sophomore at Kennesaw State University majoring in 3D animation. Our son Jared, is currently in middle school.
I have been self employed as a real estate appraiser since 2000. My corporation name is Fryer Appraisals Inc. I am a certified residential appraiser in the state of Georgia.
Currently, I am serving my second term as Polemarch of the Carrollton Douglasville Alumni Chapter of Kappa Alpha Psi Fraternity Inc where I was one of 11 Brothers who helped to Charter the Chapter in 2005. I have served on various committees within the Chapter ranging from student mentorship with our Kappa League, various civic action initiatives, community service, and scholarship programs. I am very passionate about mentoring or assisting our youth to utilize their talents to be the best they can be. I continue to volunteer my time to speak to students for Career Day at various schools.
I look forward to working with Brother Andrew Ragland as a Board member for 5 Strong because of the impact that this respectable organization continues to have on the lives and education of our youth. I simply want to assist in making a contribution to this effort. I firmly believe in the Biblical passage of Luke 6:38 that reads "Give, and it shall be given unto you; good measure, pressed down, shaken together, running over, shall they give into your bosom". 5 Strong emulates the purpose of this passage and continues to be blessed for it.

Back To The Team