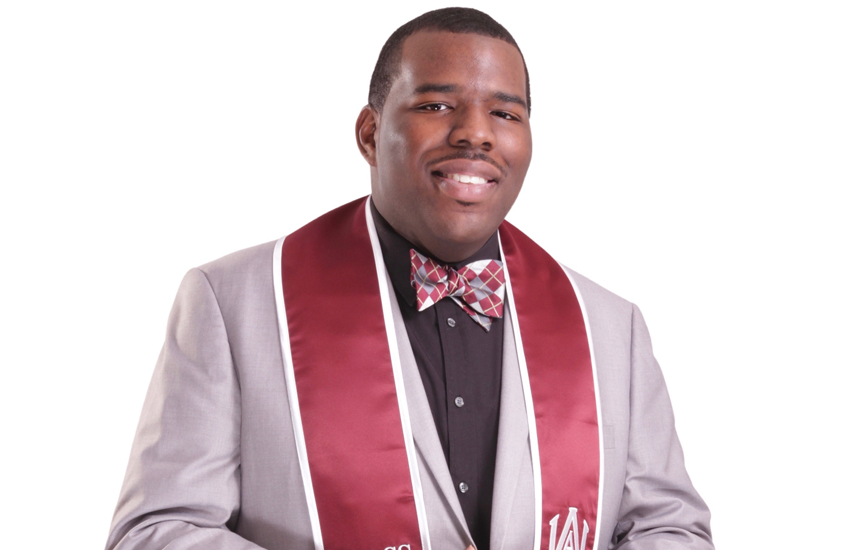 Caleb Franklin and Dorian Wallace are both graduates of AAMU.
1st Cohort
Graduate of Alabama A&M Fall 2020 (4.5 years)
Caleb was a very energetic and extremely involved student at KIPP Collegiate High School in Atlanta. Caleb had a solid 3.2 - 3.5 GPA but only had 19 ACT. Caleb is a perfect example of a great student (GPA and actively involved at school and in the community). Because he didn't have at least a 3.8 GPA or 27+ on the ACT his only options for scholarship money would be the HOPE Scholarship which would allow him to go to a state school (Georgia) on partial scholarship. From day one of our 1st round interviews we knew we wanted Caleb to be a 5 Strong Scholar.
Caleb has done nothing less than make us proud and basically become the true example of a 5 Strong Scholar. Caleb thoroughly embraced his HBCU experience at AAMU and not only did he maintain academic honors, Caleb has been super involved on campus. Caleb ran for Freshman Senator, became a Residence Advisor his Sophomore year, was president of the Resident Advisors Board, worked tirelessly in the Admissions Office (he's on a billboard and Admissions Flyer) just to name a few. Caleb comes home every year to either participate in the College Ready Prep Sessions or assist with our interview process. Whenever we need him he's there. He actually represented AAMU at 5 Strong's 1st College Fair.
Next month, Caleb will be graduating from AAMU with a degree in Education and will be attending John Hopkins University to earn a masters degree in Education as a member of the Urban Teachers Program. Caleb will be on full scholarship at JHU.