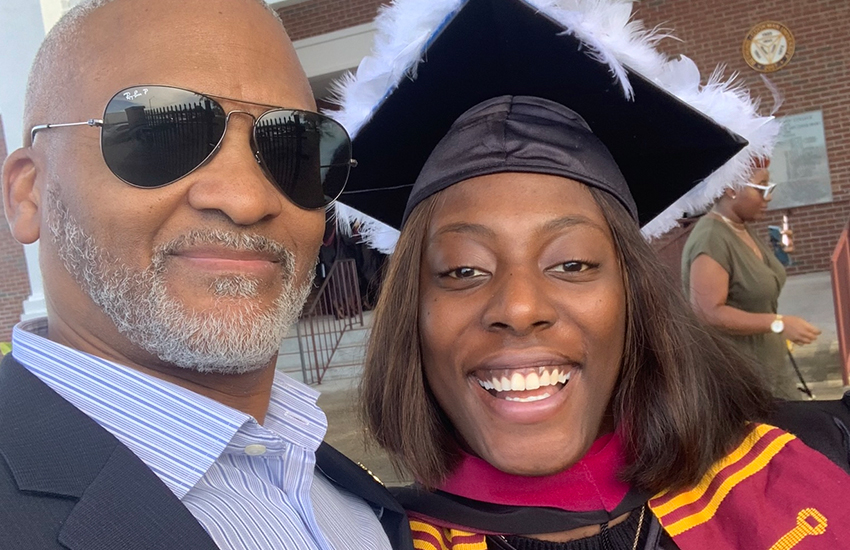 1st Cohort
Graduate of Bethune Cookman University Fall 2019 (3.5 years)
Sarita is a first generation college student. As a high school senior, Sarita had a 3.7 GPA and a 20 ACT. She was basically in the same situation as Caleb and many other inner city minority students. Good/Solid GPA's but average to below average test scores.
Sarita was a Drum Major in high school and participated in the marching band while at BCU. She also earned a band scholarship in addition to the 5 Strong Scholarship. Besides maintaining academic honors and marching with the band, Sarita also pledged a sorority which also had her even more involved on campus. Sarita amazed us all because she was our 1st 5 Strong Graduate.
Sarita graduated in 3.5 years and we had the privilege of attending her graduation December 2019. So to be the first graduate and to do it in less than 4 years was an extremely big deal to the 5 Strong Staff! Sarita is now working in Atlanta in Marketing and Sales and is also working on producing her own television program that will focus on topics like: Racism, Black Love, HBCUs, Financial Literacy and more.